2020 brought about new social norms. As small businesses reopened, masks made it hard to connect with the people. Interactions felt transactional and lost their human touch. To help with this problem, we decided to create a toolkit for small business owners that would improve the quality of life for frontline workers and recreate the connection that has been lost between customers and businesses.
#BehindTheMask takes place in-stores and online
Employee photos & personal stories 
Small business Social Platform
In store, small businesses share photos, light-hearted facts, and personal stories about employees.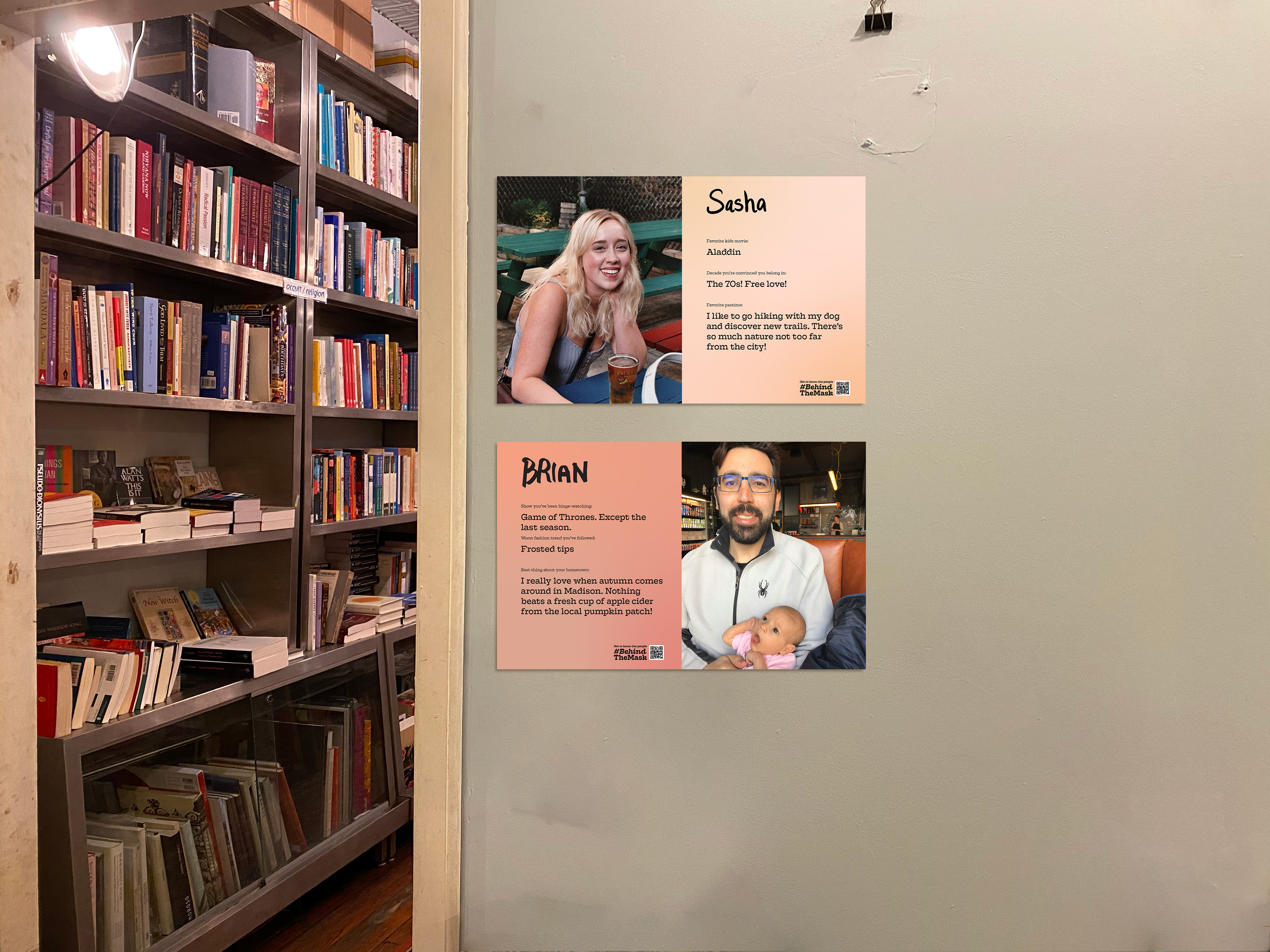 To interact with each business better, we created name tags with photos and a variety of stickers to us around stores.
In addition, we included  takeaways small businesses can give out. We added employees name and photos of the employee who assisted on your receipt as well as postcards and bookmarks.
QR codes leads customers to small business Instagram profiles where they can learn about the employees and the business.