Face Fear by The North Face
One Club Young Ones Brief 2020 -

Bronze Pencil
Face Fear by NorthFace highlights the empowering messages hidden with in the statements of women.
Anika Grube, Cara Cannone, Emily Galvelis, Lauren Padula
Concept, Art Direction, Design 

Create a concept that inspires the next generation of female explorers in the outdoors  and support their journey with exploration.
How do we encourage and inspire women to take action and explore new territories?
The power of fear can be enough to keep women from achieving their goals, but exploration has the power to change us and help us overcome it.
We asked women to express their fears and used their words for print ads. Each ad highlights the empowering message hidden within their statements. ​​​​​​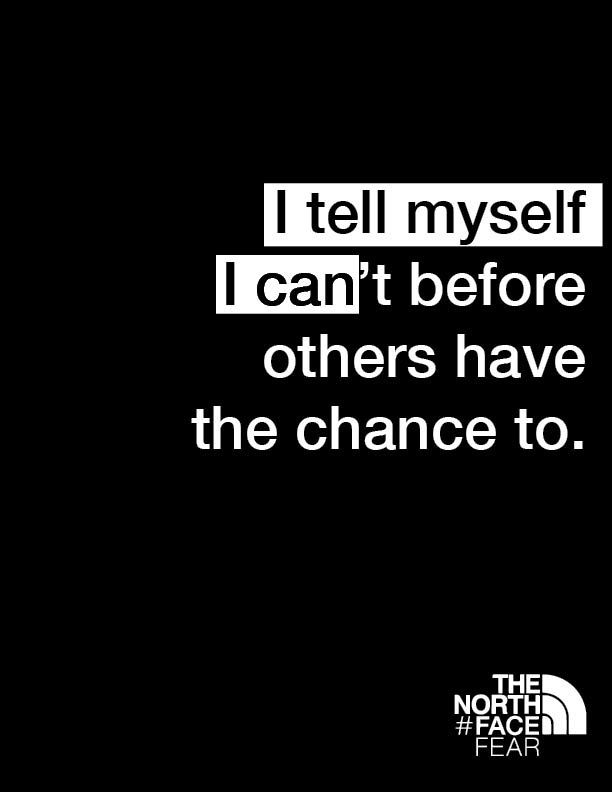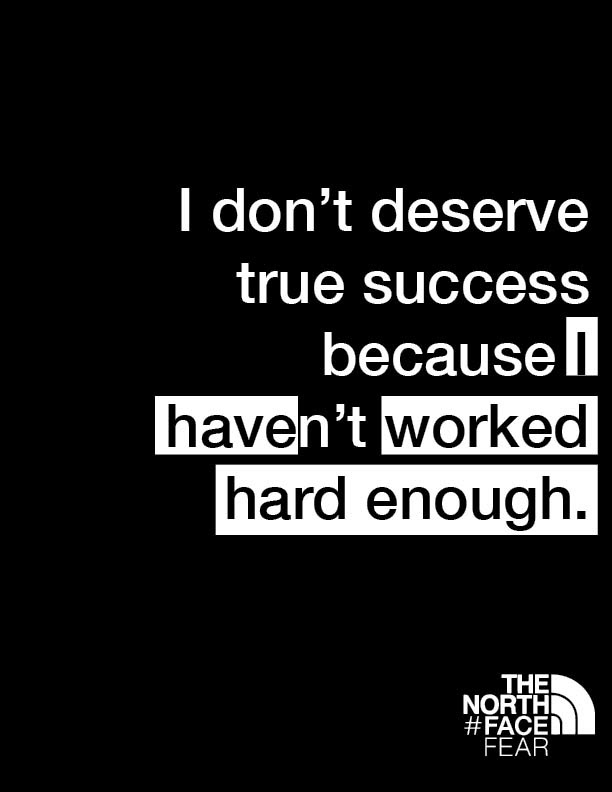 The Face Fear website provides a safe space where people can anonymously submit their fears without judgment. The site will rework fears into affirmations that encourage positive self-talk.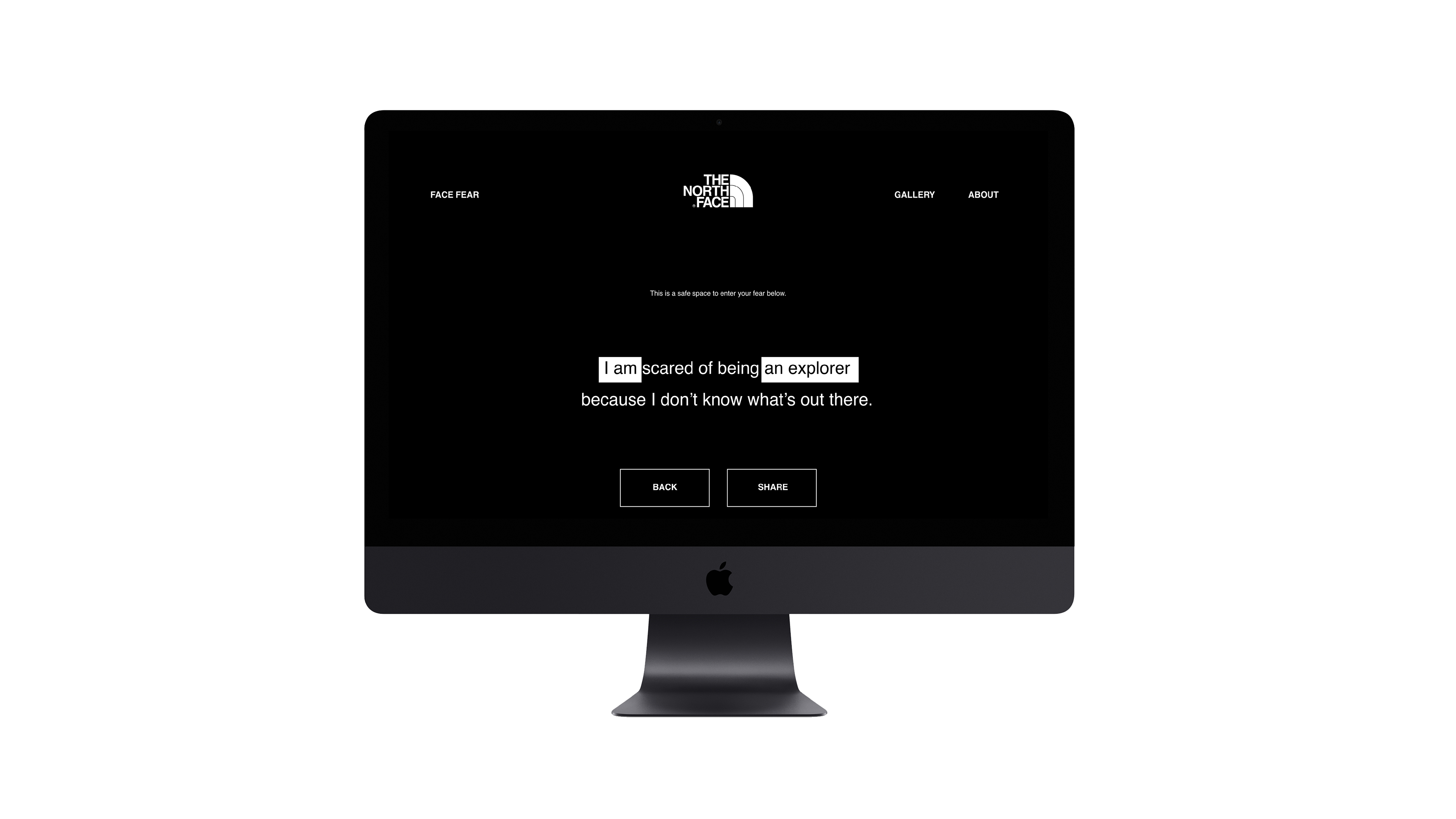 We created quiet spaces for people to enter and say their fears out loud. Their words would be reworked in positive affirmations in real time and would appear on the outside walls of the installation.