One Club Creative Boot Camp Brief 2019 
Verizon #UNDRGRND is a quest to find new music from artists. 

​​​​​​​
Art Directors - Anika Grube, Steph Zmuda
Copywriter - Ravi Singh
Creatives - Zharia Shinn, Nino Pateishvili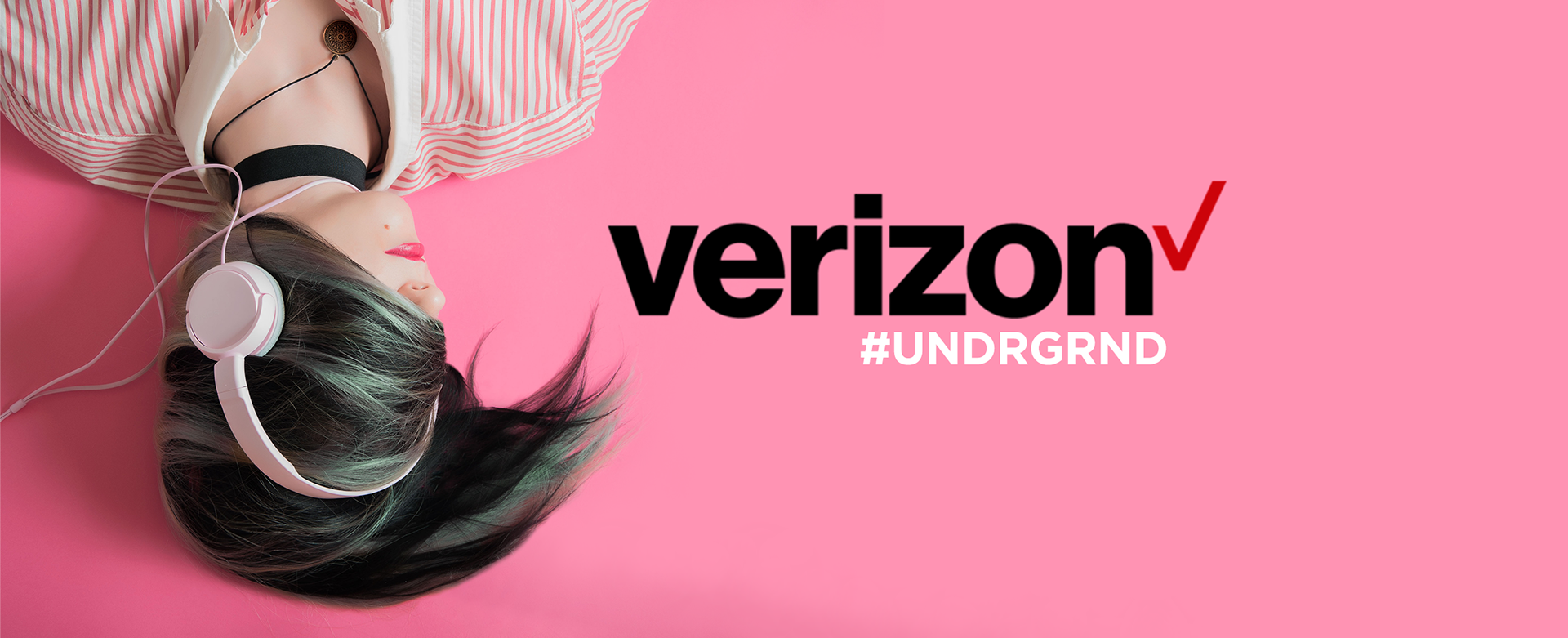 How can Verizon's partnership with Apple Music show young audiences that they provide the best access to music?
Partnerships with popular streaming services saturate the market. How does Verizon set themselves apart?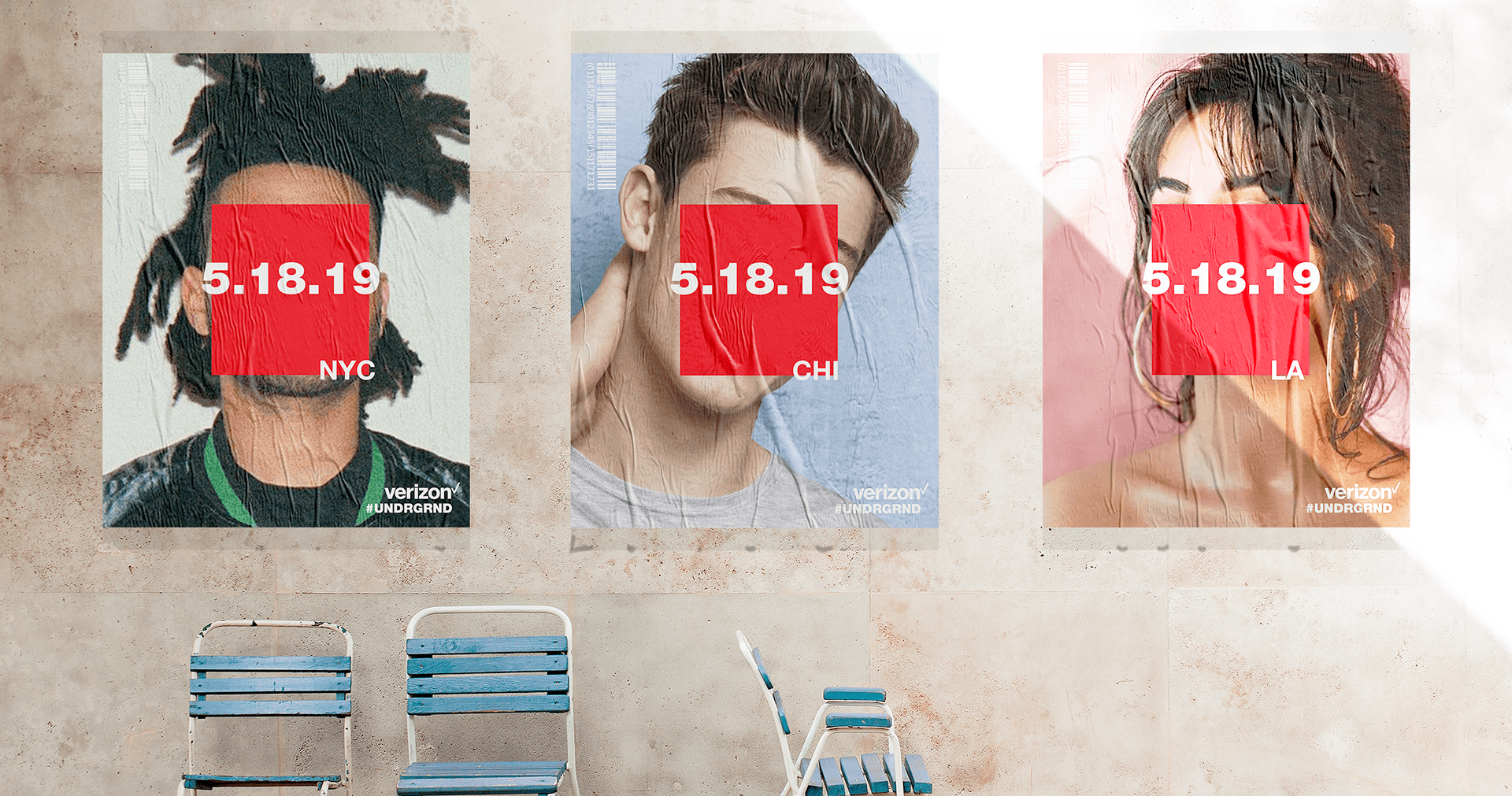 Younger audiences celebrate their individualism through niche music without genre restrictions.
We dropped teaser posters for people to discover who is dropping new music.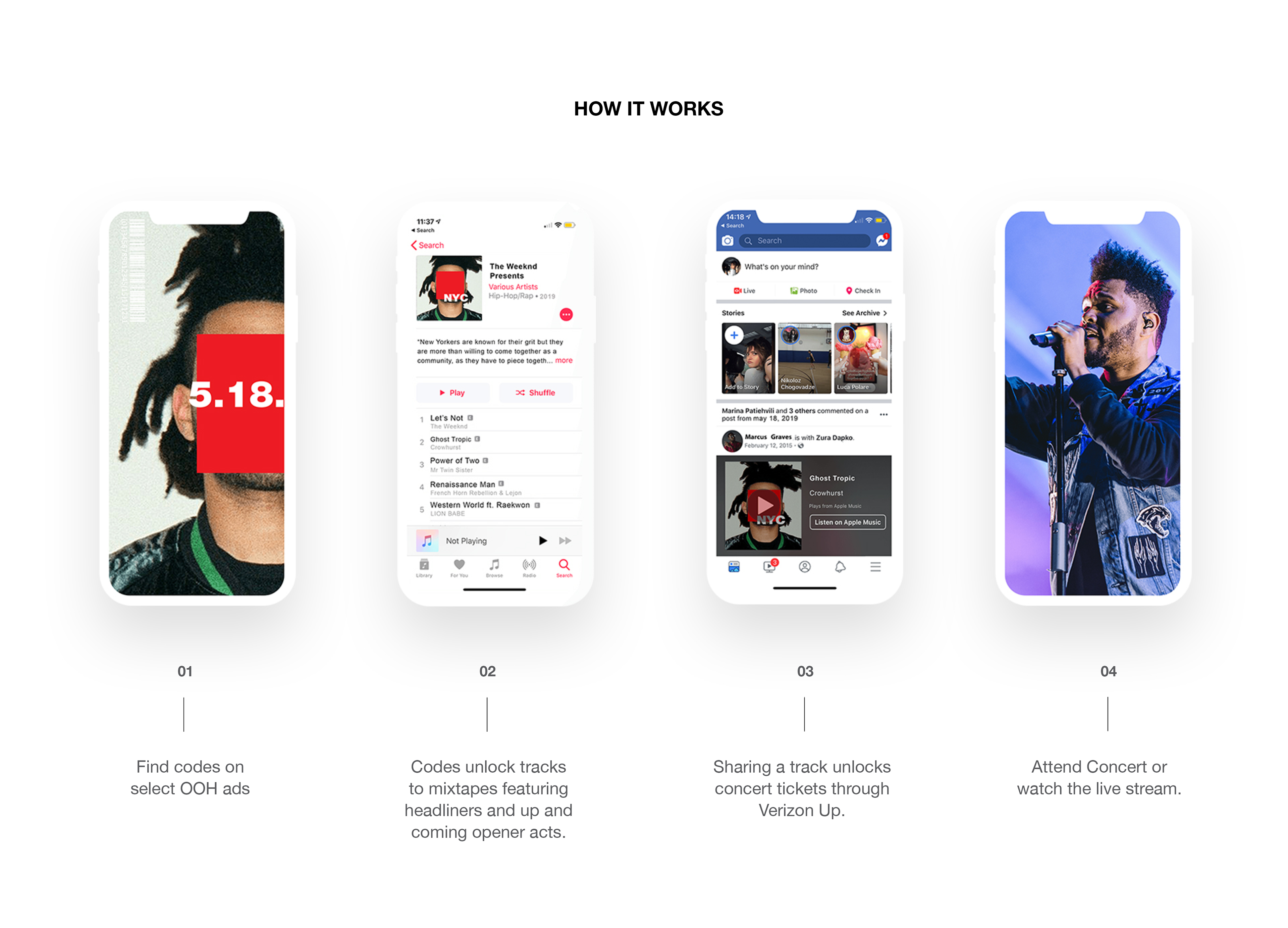 We will place teaser ads on social and web platforms like Pitchfork, NPR Tiny Desk using the hashtag #UNDRGRND to create buzz about the activation.