Social Launch  |  2021 Super Bowl Campaign
For the release of Mountain Dew's new life-changing Major Melon flavor, we created a 360 social campaign for the Superbowl. Whoever counted all 243 bottles of MTN Dew Major Melon in our commercial, and tweeted us the correct amount first, won $1,000,000. The world tweeted and we reacted, winning the #1 digital share of voice at the Super Bowl.
My role was to create content on social media for the campaign. 
Each participant had three tries to enter the contest. Through cheeky reaction gifs, we let them know how they were doing.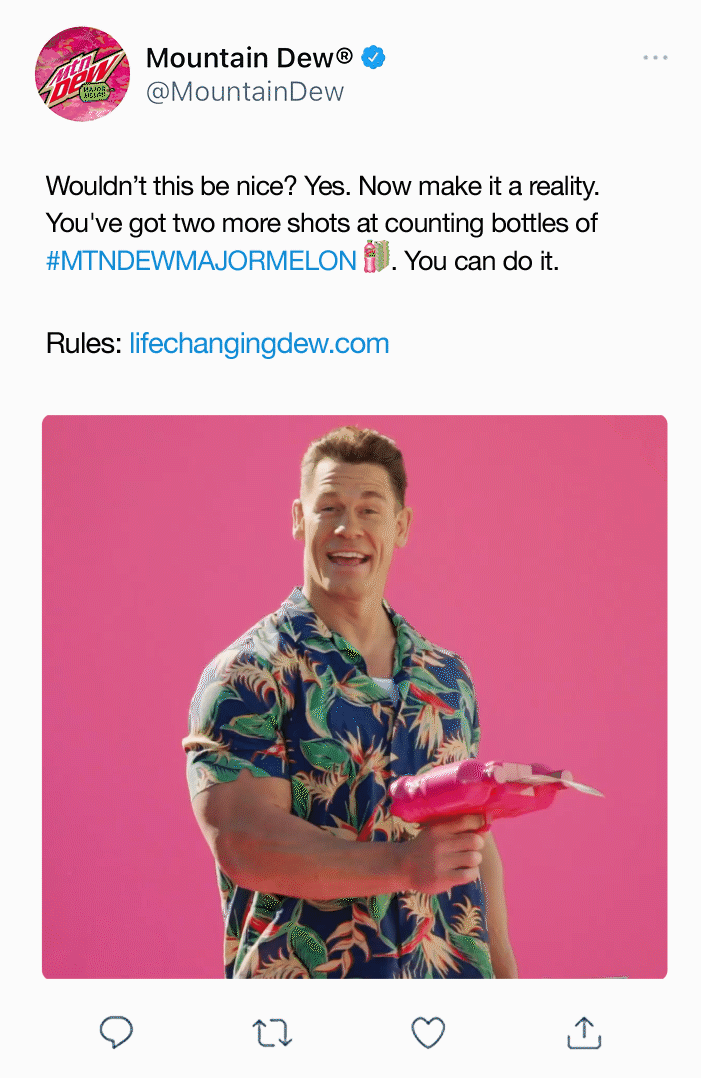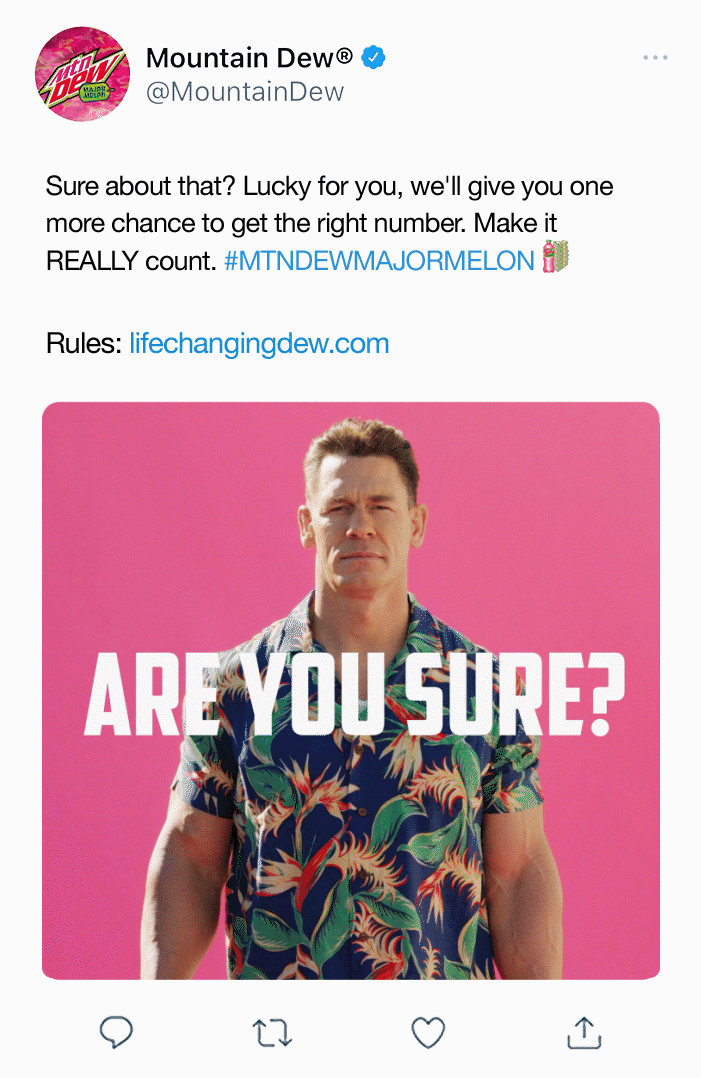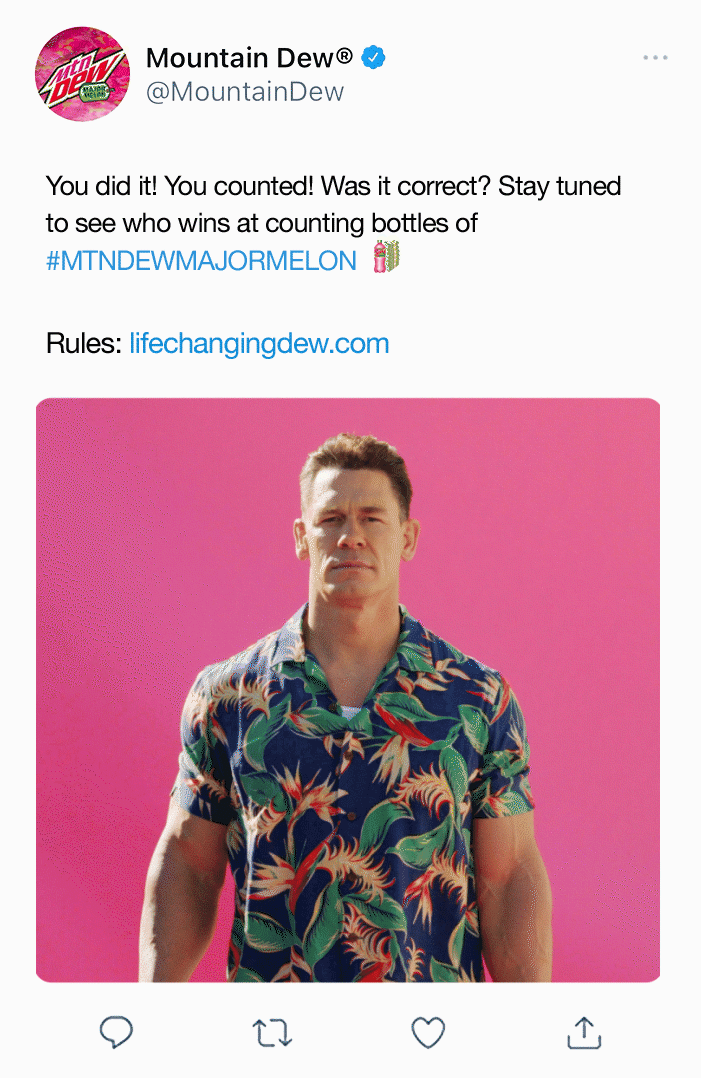 We also created responses based on fun, quirky scenarios.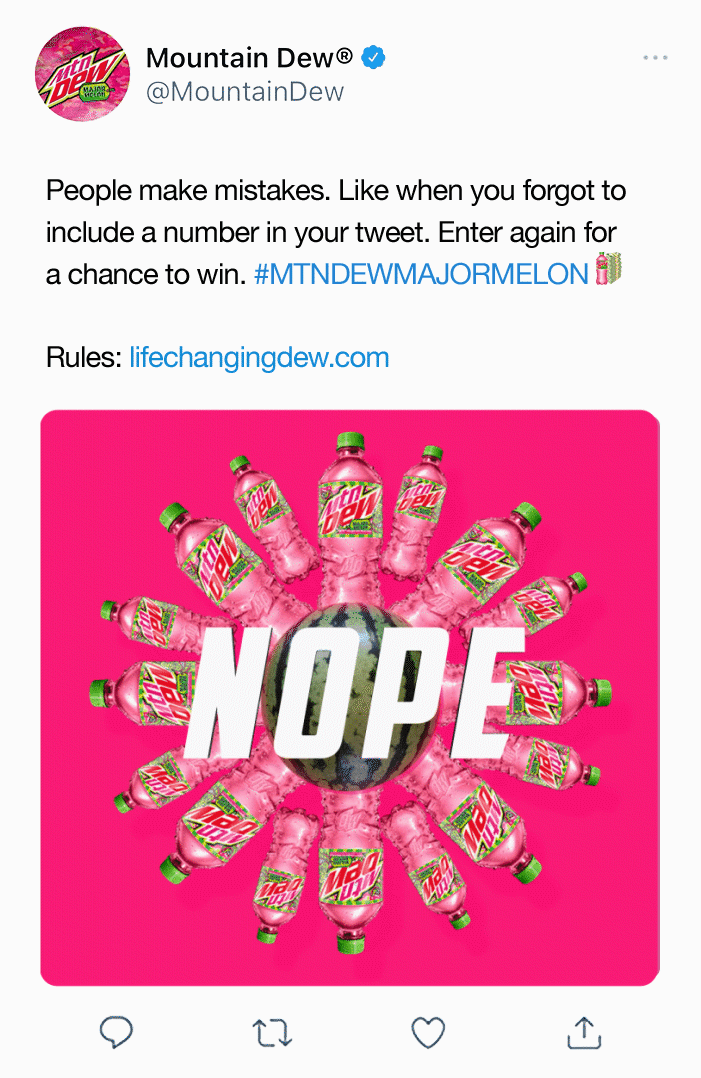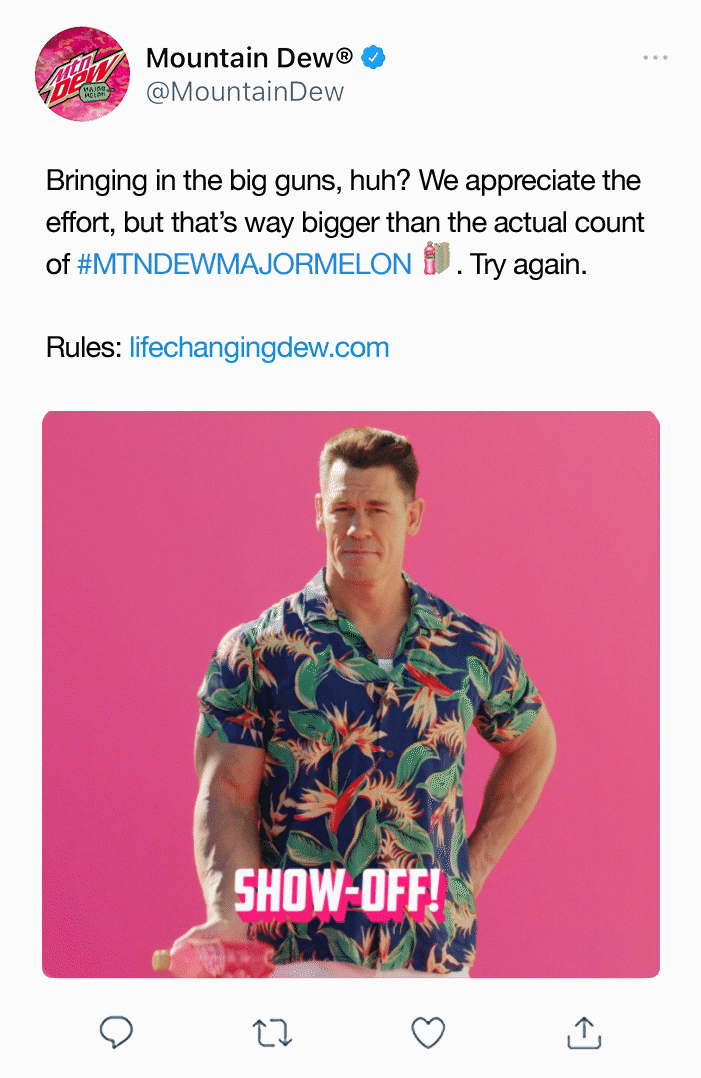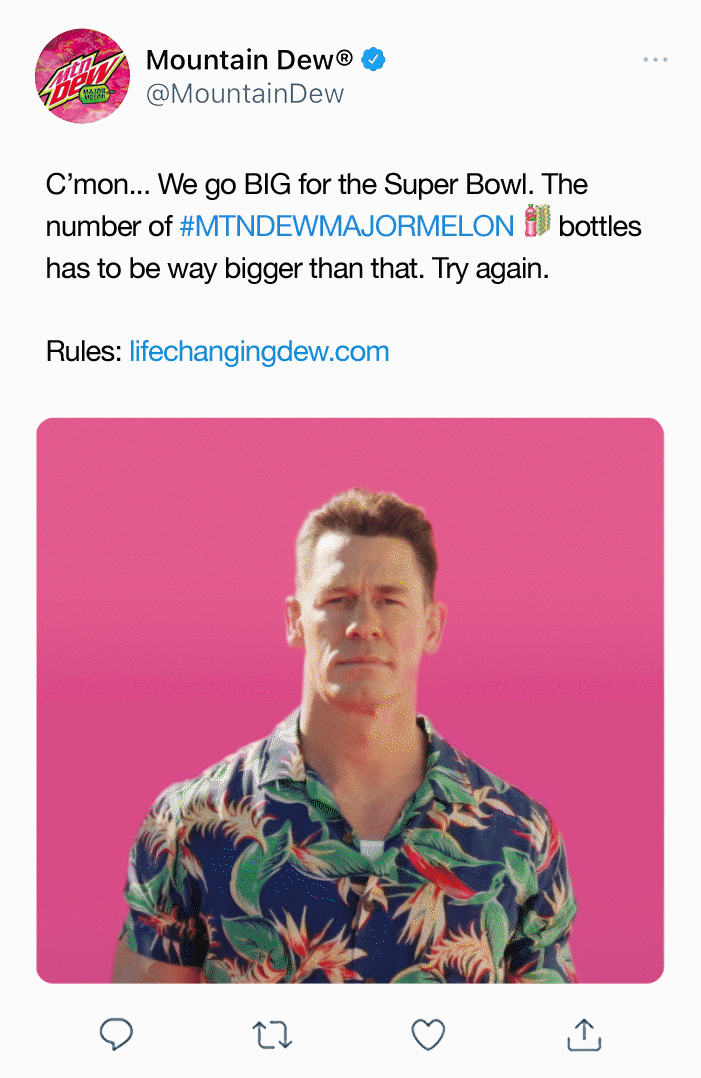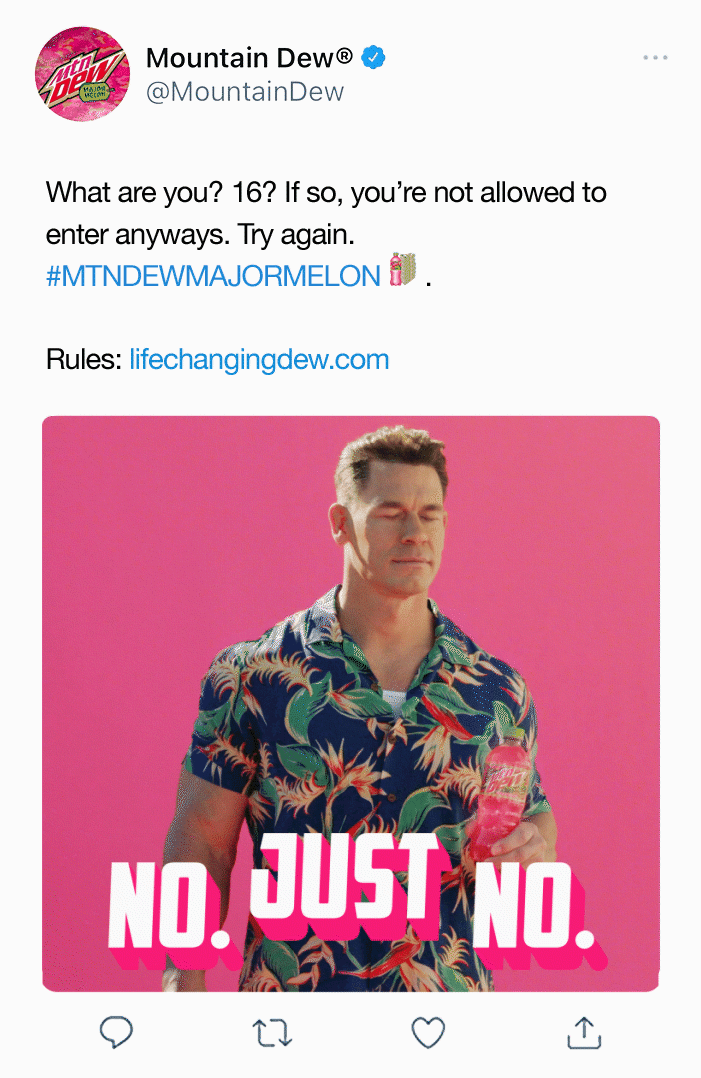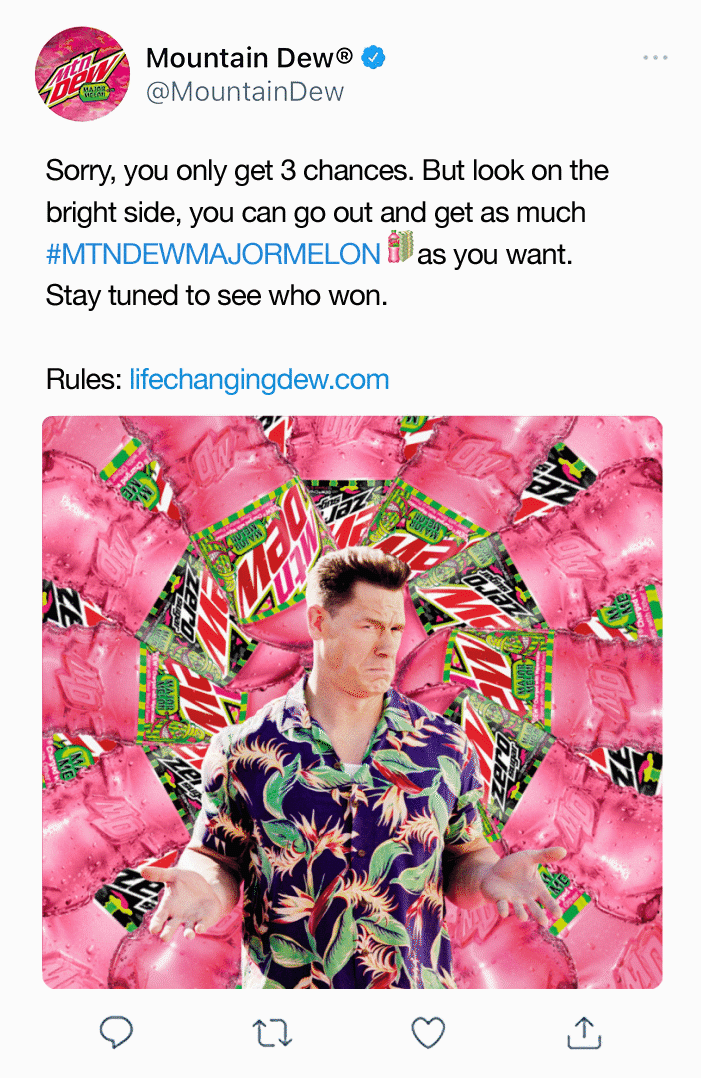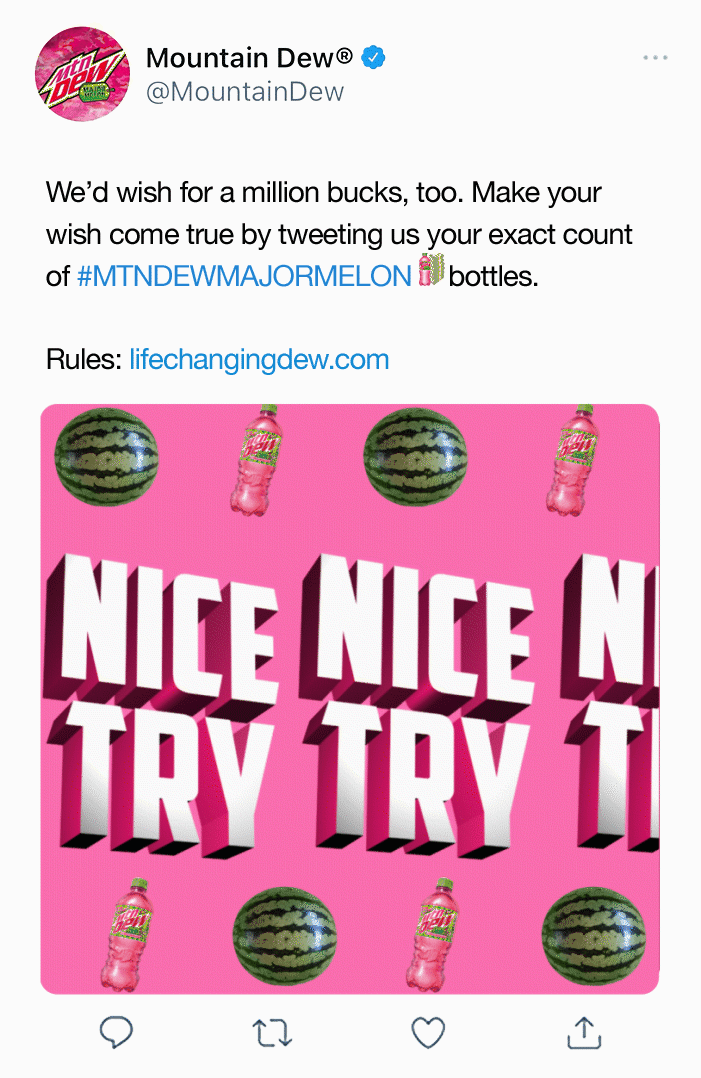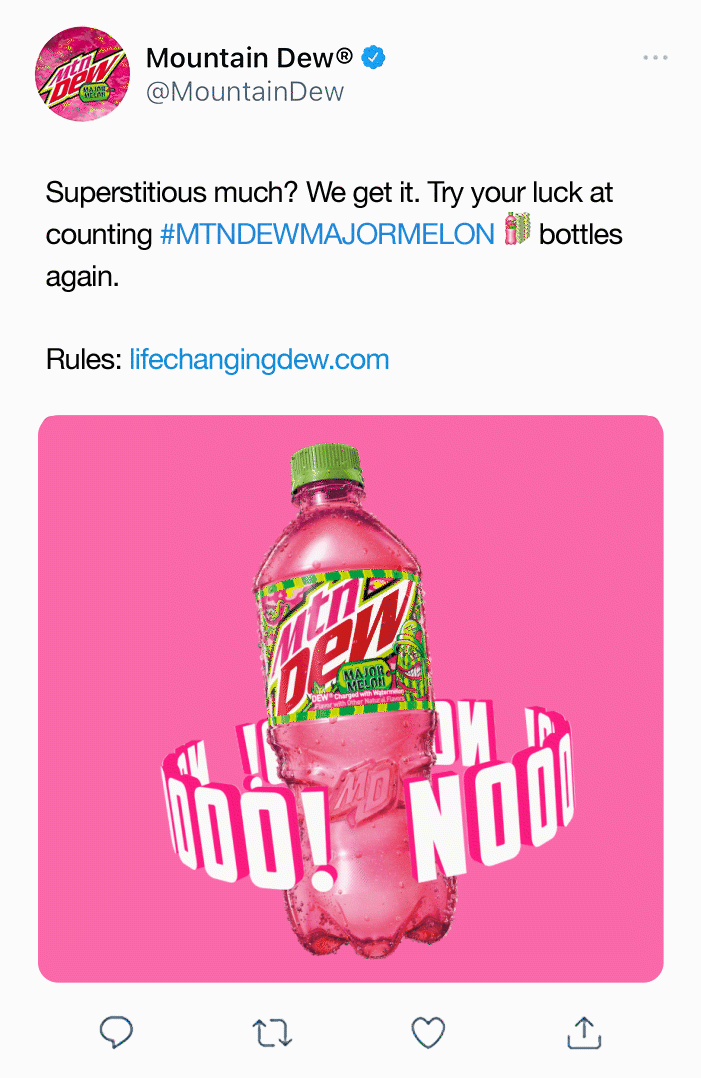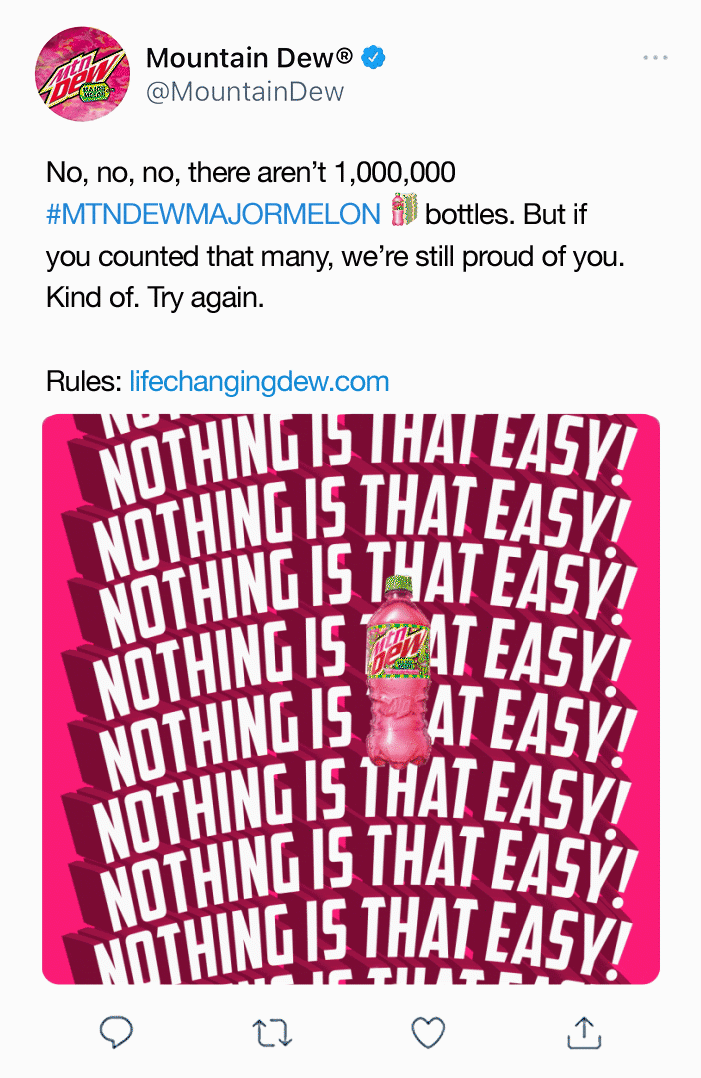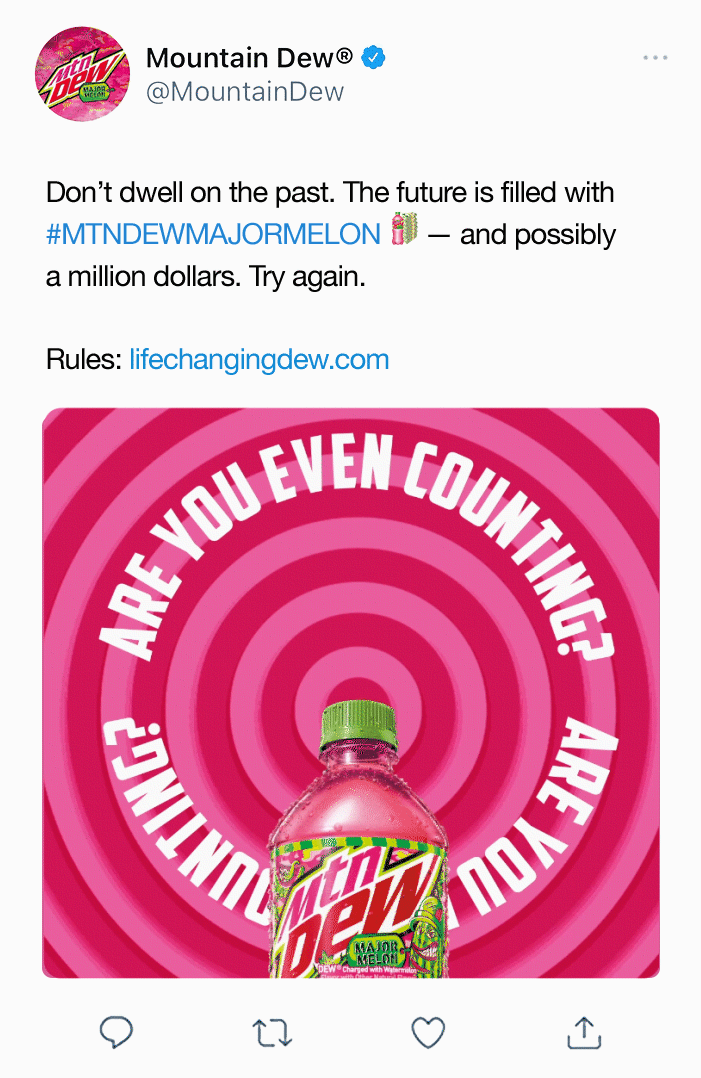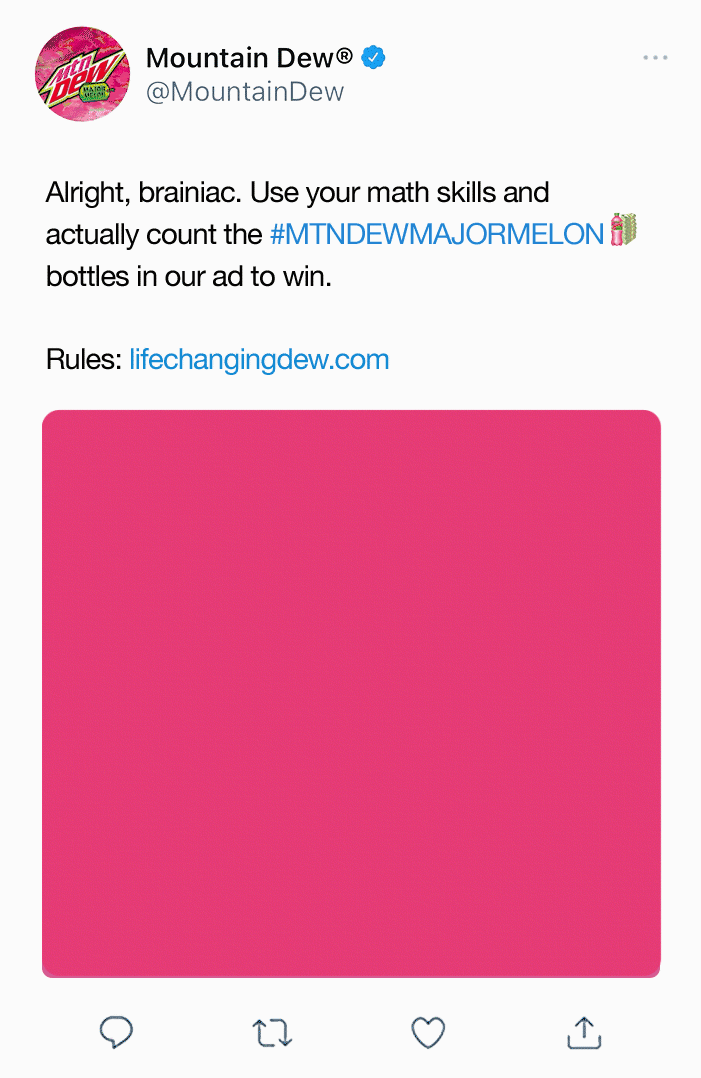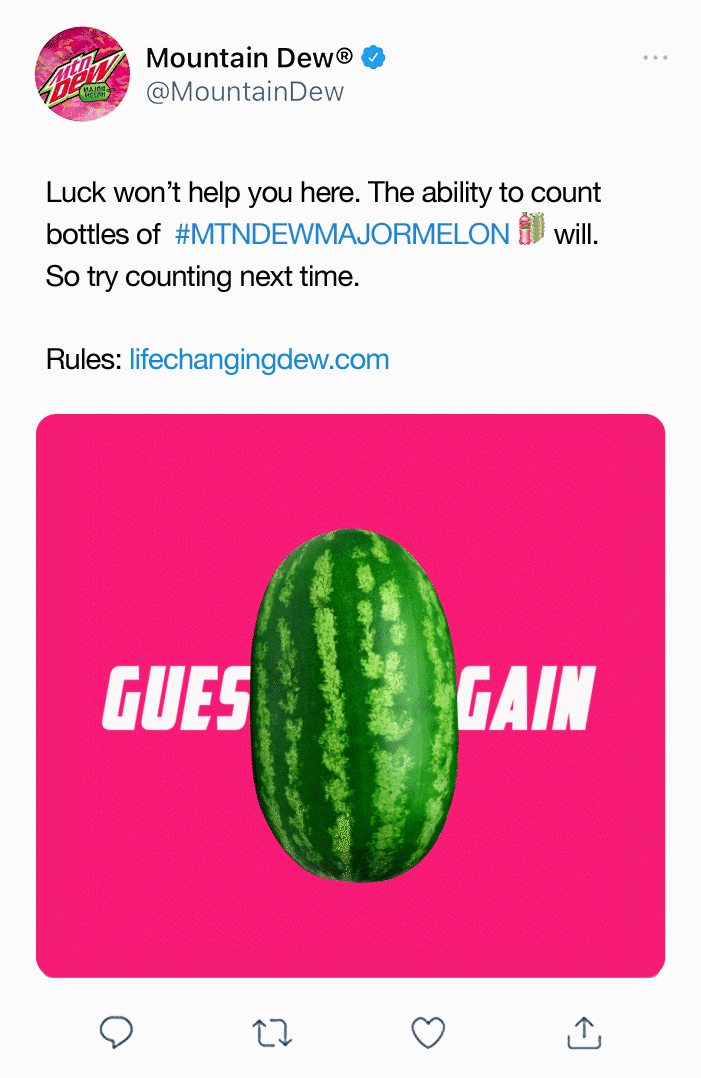 Tweets that notify people when the counting begins.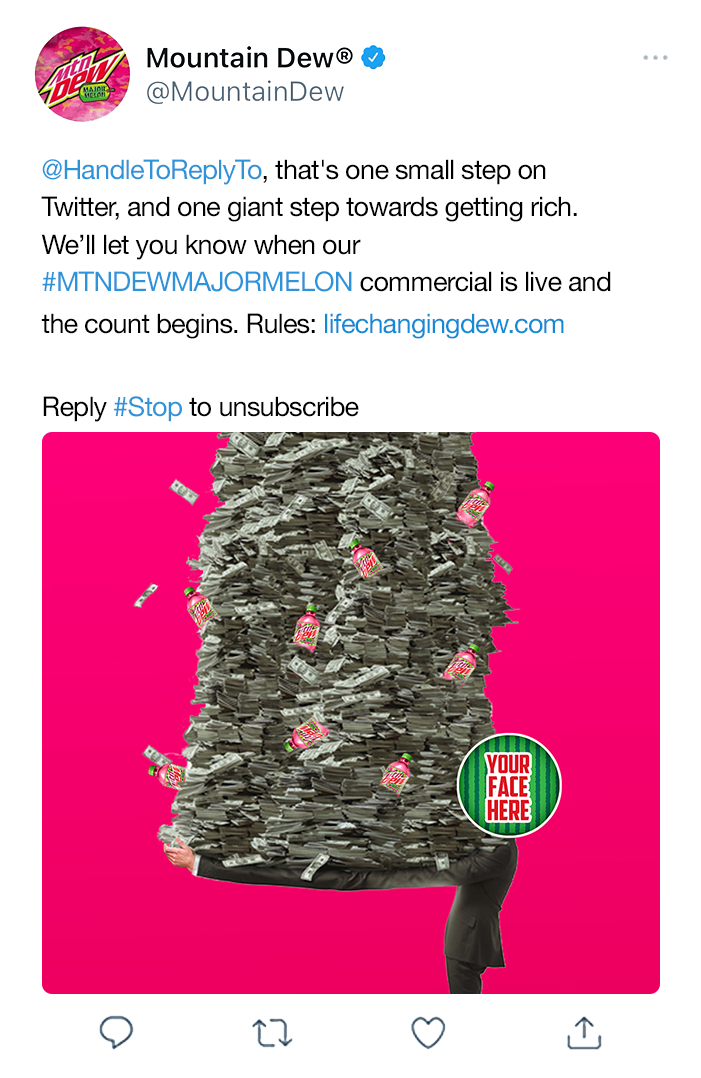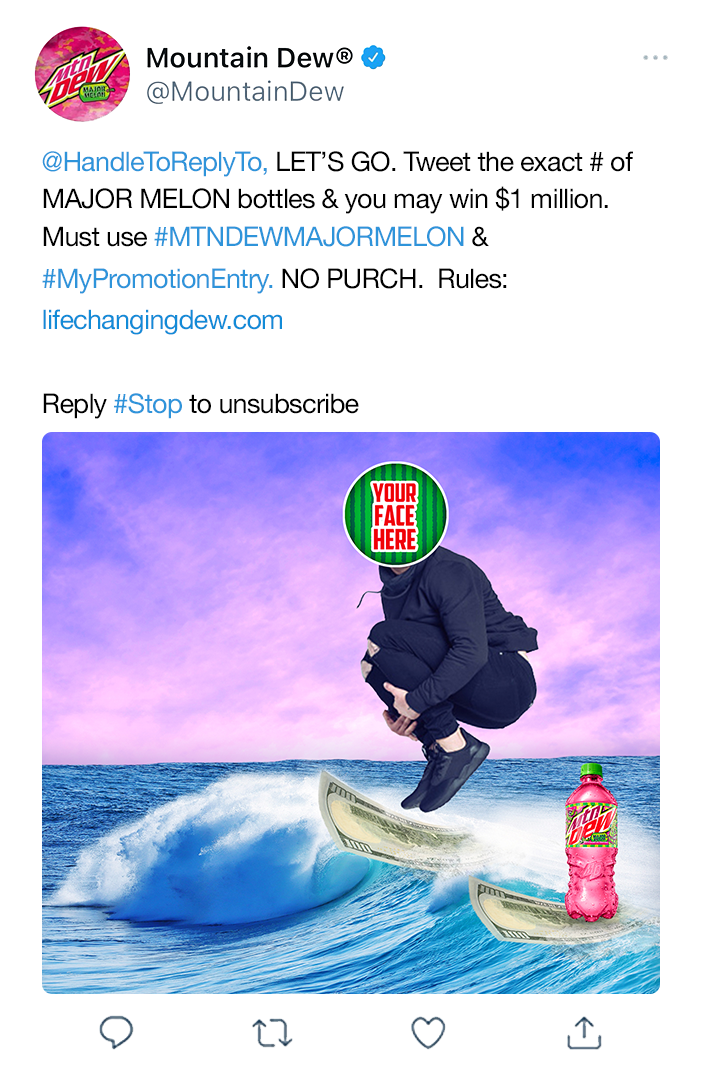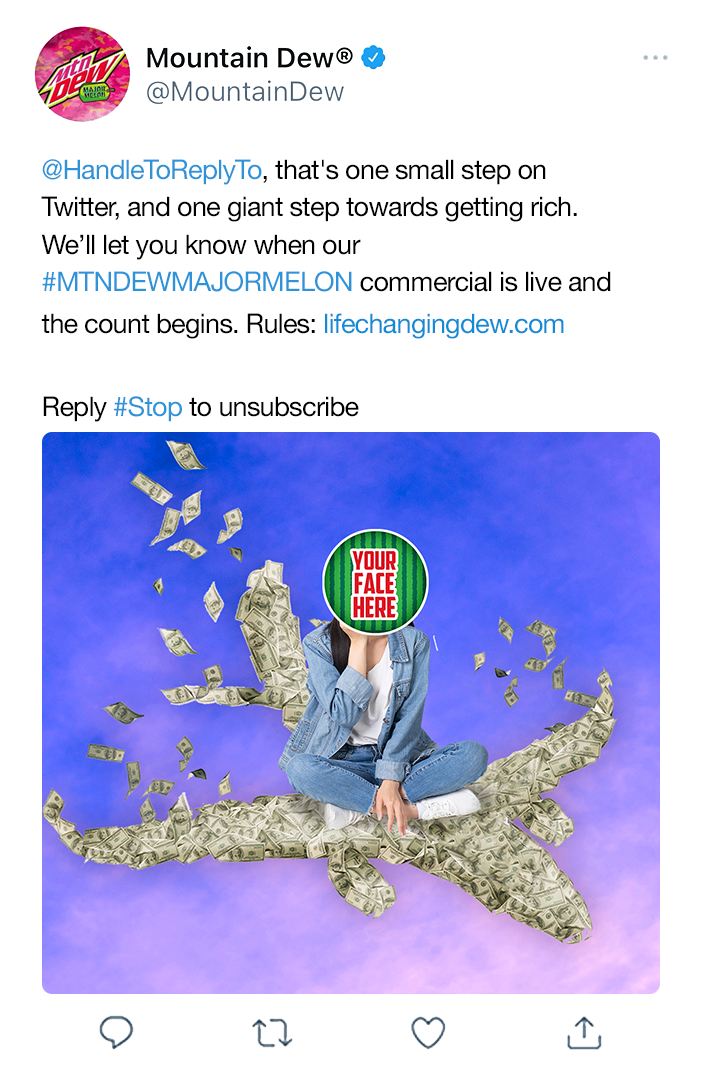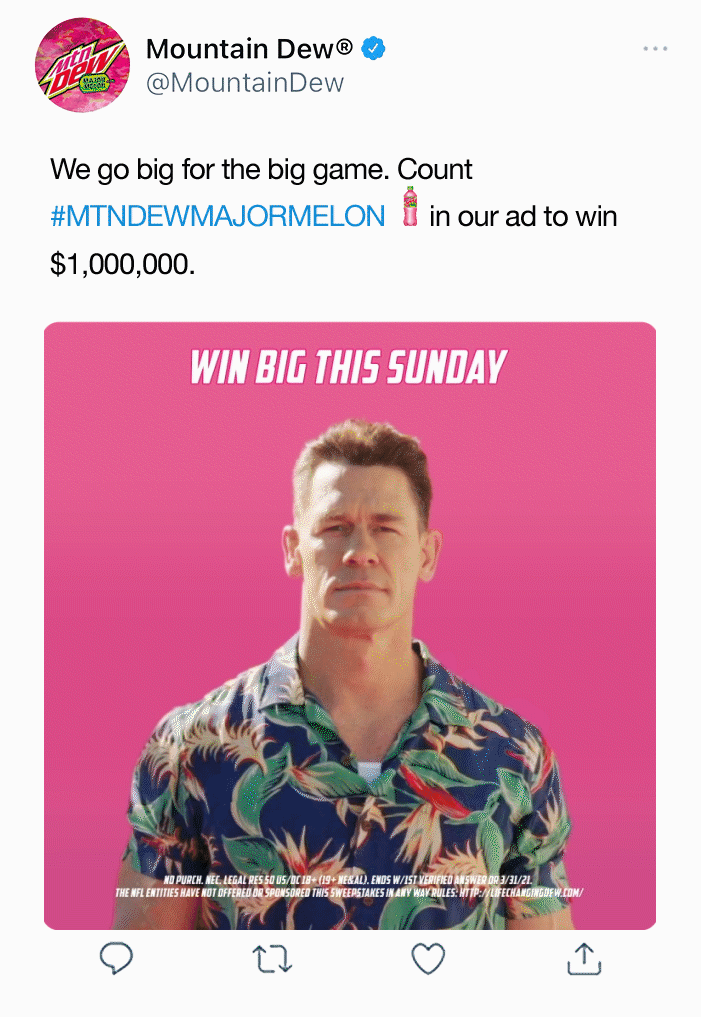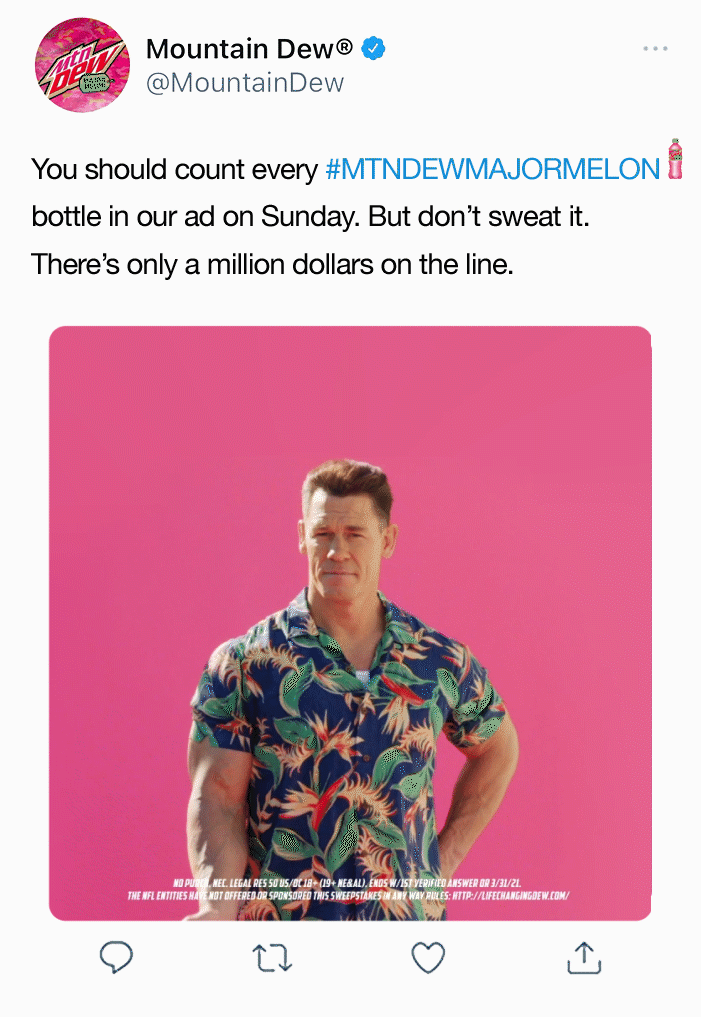 To prepare people to count, we made fun tweets for practice.