2021 Super Bowl Campaign | Social Launch
For the release of Mountain Dew's new life-changing Major Melon flavor, we created a 360 social campaign for the Superbowl. Whoever counted all 243 bottles of MTN Dew Major Melon in our commercial, and tweeted the correct amount first, won $1,000,000. The world tweeted and we reacted, winning the #1 digital share of voice at the Super Bowl.
My job was to create fun, cheeky content and reaction responses for the competition on social media.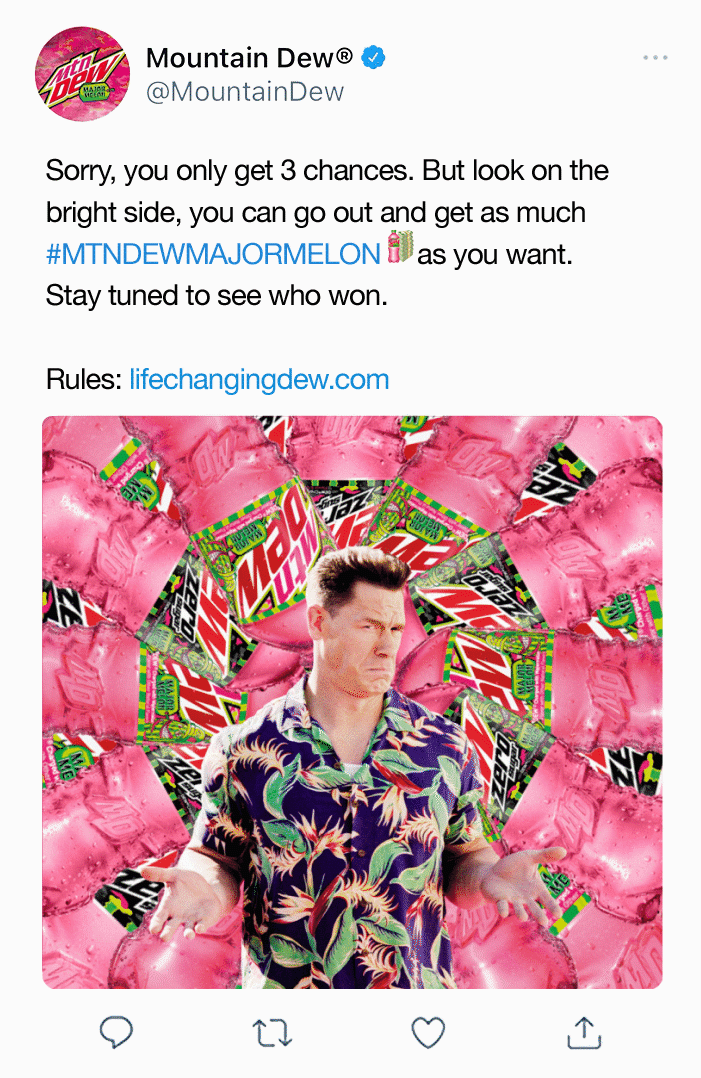 #MTNDewMajorMelon

trended at #2, behind #SuperBowlLV

on Twitter.
275,000 people guessed, with nearly 560 guessed a second.
And out of 63 billion total social impressions for every ad in the game, we had

52 billion

for our ad alone.
We were the #1 brand on Twitter, with 35% of all mentions. We had

#1 digital share of voice

.
CCO: 

Chris Beresford-Hill
ECDs: 

Amy Ferguson, Julia Neumann
ACDs:

 Ashley Veltre, Holden Rasche
Art Director (social): 

 Anika Grube, Louis Prenaud
Copywriters (social): 

Alexa Padron, Alli Walker