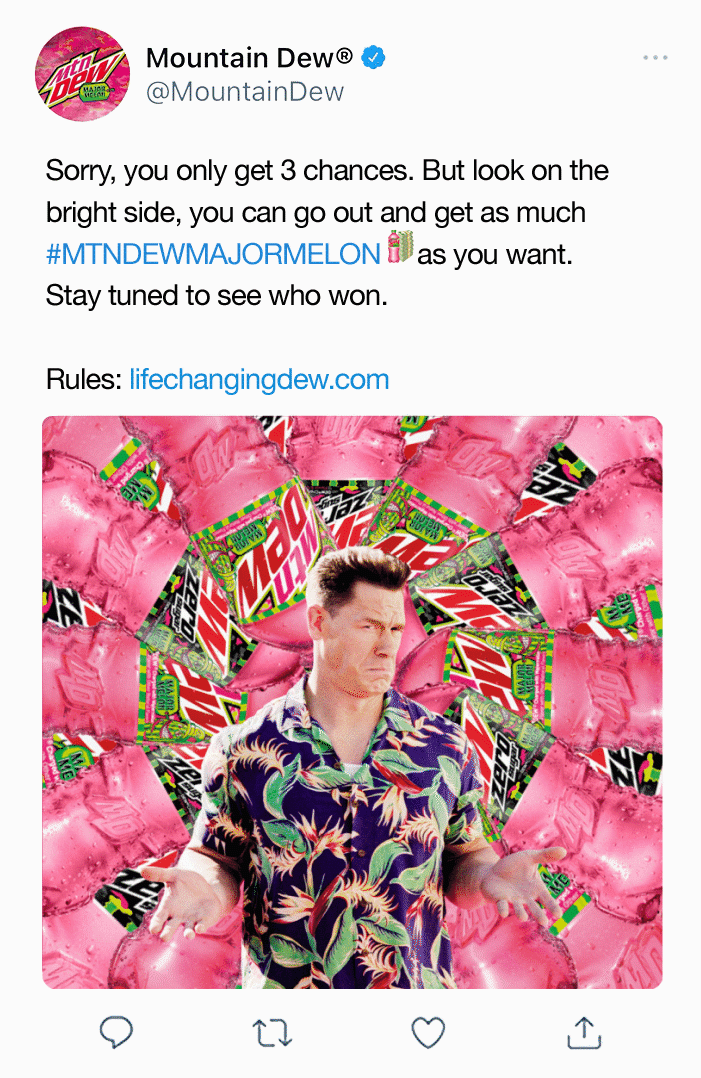 #MTNDewMajorMelon

trended at #2, behind #SuperBowlLV

on Twitter.
275,000 people guessed, with nearly 560 guessed a second.
And out of 63 billion total social impressions for every ad in the game, we had

52 billion

for our ad alone.
We were the #1 brand on Twitter, with 35% of all mentions. We had

#1 digital share of voice

.